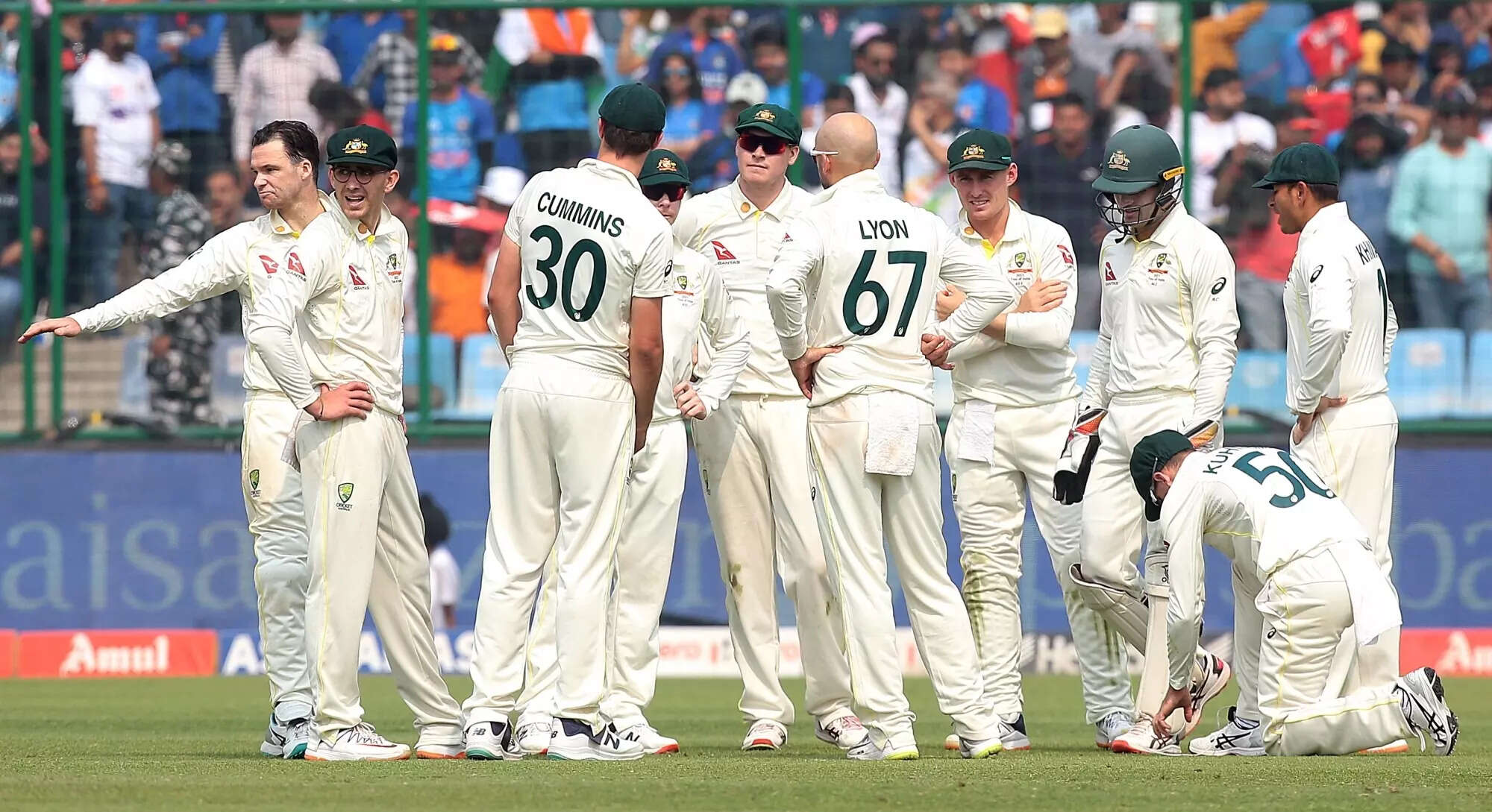 Australia have so far had an
unforgettable tour
of India, with two defeats in two Tests back to back taking away the chance of reclaiming the Border-Gavaskar Trophy and leaving them to correct a lot of mistakes, as pointed out by former skipper
Michael Clarke
.
India hammered the Aussies by an innings and 132 runs in Nagpur and followed it up with a six-wicket win in Delhi to take an unassailable 2-0 lead in the four-match series.
Clarke feels the biggest mistake Australia made was not playing a tour game ahead of the four-Test series that began February 9.
Instead, Pat Cummins chose to simulate Indian conditions back home before having a short camp near Bengaluru ahead of the series opener in Nagpur.
"I'm not surprised by what I'm seeing because we didn't have a tour game. Major, major, major mistake. There should have been at least one game over there to get used to the conditions," Clarke said on Monday on Big Sports Breakfast.
The Australian batters' inability to play top-quality spin has been thoroughly expose in the first two Tests.
In Delhi, they tried to sweep their way out of trouble but that ploy failed miserably. Apart from that, another major mistake, according to Clarke, was not playing Travis Head in the series opener.
The southpaw top-scored for Australia in the second innings with a 43 off 46 balls before his team collapsed to 113 all out. It was also the first time he opened in Tests.
"Selection for the first Test, major, major mistake. Second Test, blokes sweeping, we saw enough of that the first Test match. They're not the right conditions to sweep when you start your innings. And they're never going to be the right conditions to reverse sweep against the spin at the start of your innings," said Clarke.
Half of the side fell to sweep or reverse sweep on a track with low bounce.
"It doesn't matter how many support staff there are around, you're playing for Australia. Surely as a batsman playing at the highest level, you calculate that risk versus reward.
"Against spin bowling on a pitch like that, you would say my 'swim between the flags' is play straight, hit with spin.
"Let's just stick to those two theories. Straight bat … I'm going to be playing every single ball with the spin," said Clarke.
He also added that Australia should have learned from India on how to bat in spin-friendly conditions.
"It's like we're not watching India bat," he said. "Why would you not look at that example and go, 'OK, these guys know the conditions so well, and this is how they're playing'. Why would we try and do something different when they have been so good?
"The game was there for us to win if we make 200… and we were 1-60," he said referring to the dramatic batting collapse with Australia losing nine wickets for 52 runs.
India needed to chase down 115 and they did that with six wickets in hand. Clarke also questioned Pat Cummins' field placements on Sunday.
"I'm not sure what happened with our tactics. We had just 100 runs on the board.
"At one stage, Patty Cummins had four blokes on the boundary. There're 2-1/2 days left in the Test match. You're either bowling India out for under a hundred or you're losing: one or the other.
"If you lose in 20 overs, or you lose in two days, it's irrelevant. So fielders get up, bat-pad off side, bat-pad leg side. If the ball turns, if the ball bounces, if the ball shoots along the ground, if you make an error in judgment, you are getting out.
"That's what Australia had to do with the ball. I know it's only a tiny run lead, but we had to still try and win the game, and we had mid-off back, mid-on back, deep point, deep square leg. What was I watching?"
(With agency inputs)