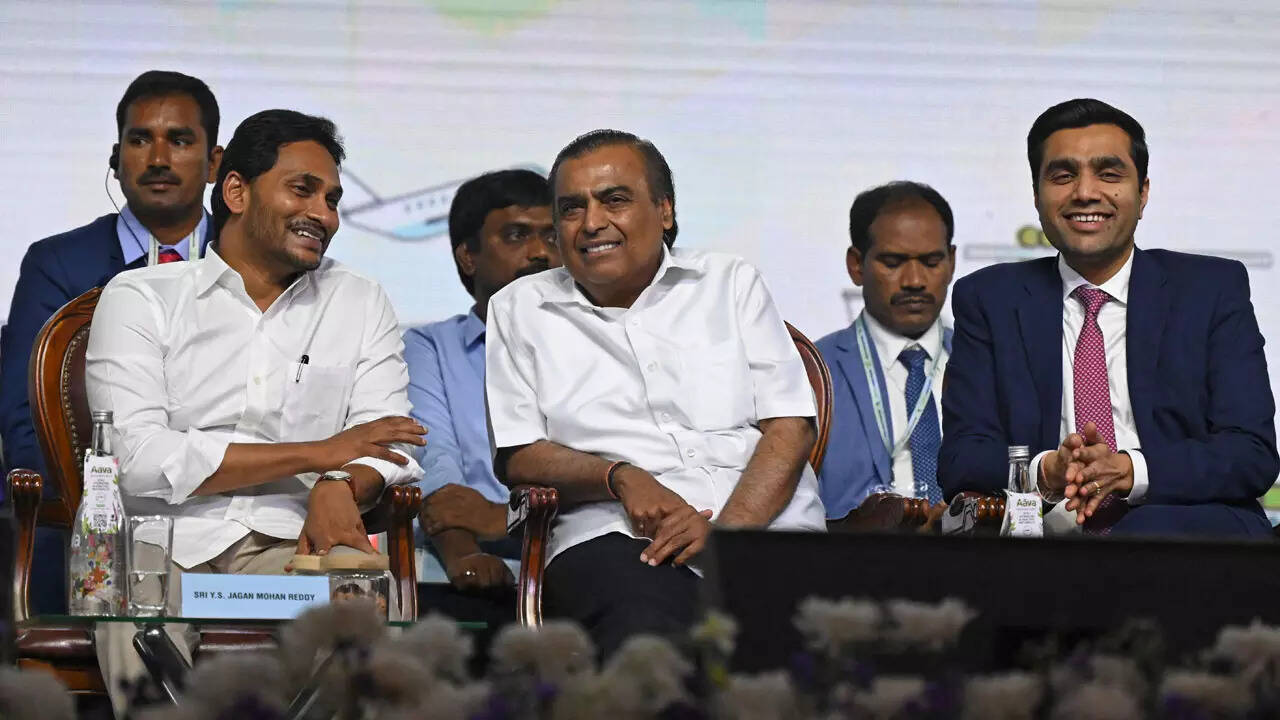 NEW DELHI:
Andhra Pradesh
has
received investment proposals for big-ticket projects
worth a whopping Rs 13 lakh crore during the two-day Global Investors Summit (GIS) that kick-started on Friday.
Chief minister Y S Jagan Mohan Reddy said that the investment pledges have a potential to create over six lakh jobs in the state.
During the summit, the state attracted several mega projects in green energy sector.
The new projects, including the 10GW plant by Reliance industries, will consolidate Andhra Pradesh's position as leader in the green energy sector.
All prominent industry groups in India including Adani, Jindal, JSW, Dalmia, Shree have pledged to invest in the state.
Speaking at the valedictory ceremony, CM Reddy said that 352 agreements were signed in 20 sectors, out of which the energy sector stood out through 40 deals and pledges worth Rs 8.84 lakh crore with a job creation potential of 1.9 lakh, he said.
"In the IT & ITES sector, 56 MoUs were signed, amounting to Rs 25,587 crore of investments and will generate employment for 1,04,442 people. In the tourism sector, 117 agreements have been inked for an investment to the tune of Rs 22,096 crore, that will create employment for 30,787 people," said Reddy.
Further, he pointed out that the renewable energy sector was one of the sectors which drew significant investments and observed these would take renewable energy generation, pumped storage and production of green hydrogen and green ammonia a long way.
Reddy said these developments will give a shot in the arm to India's commitment towards achieving net zero emissions.
On the final day of GIS, the chief minister virtually inaugurated 14 companies which brought investments worth Rs 3,841 crore to create 9,108 jobs. Some of these companies included Kimberly Clark, Bluestar, NGC Transmission, Laurus Labs and Win Win Labs.
According to Reddy, the summit hosted parallel sessions on 15 sectors involving 100 speakers, showcasing the strengths of the southern state.
He said the investments have prompted the state government to redouble its efforts, including being more conducive and welcoming.
Earlier, while addressing the inaugural session of the summit, a visibly jubilant Reddy had declared that the port city of Visakhapatnam would soon become the executive capital city of the state.
"Visakhapatnam is going to be the executive capital city of the state. Entire administration will be run from this port city. I will be moving here very shortly," said YS Jagan.
(With inputs from PTI)